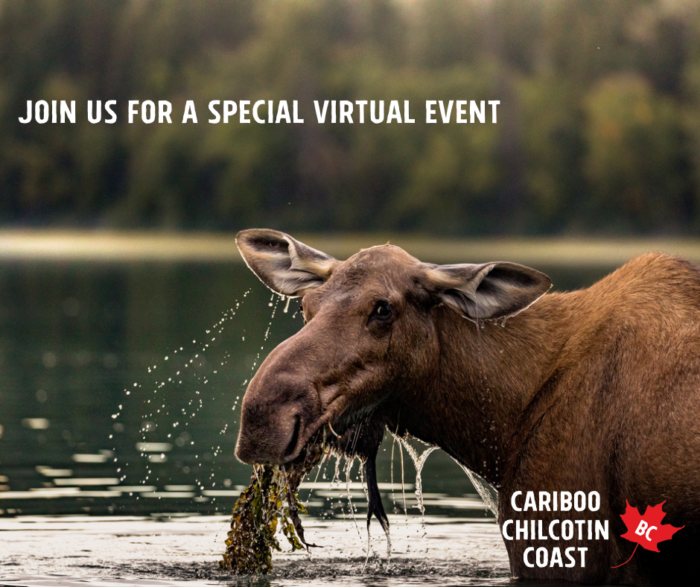 To commemorate World Earth Day, the Cariboo Chilcotin Coast Tourism Association (CCCTA) would like to invite you to participate in a virtual announcement on April 22 from 1:00 pm to 2:30pm PST. The CCCTA will be among four other regional destination management organizations in the province (that operate under the umbrella of the BC Regional Tourism Secretariat) to sign a letter of commitment to pursue the Responsible Tourism Institute's Biosphere certification. As we embark on a new path forward your collaboration and participation in this event would be of great value to our region.
Our signing of the Letter of Commitment will solidify our long-term commitment to obtain the internationally recognized Responsible Tourism Institute's Biosphere Destination Certification aligned with the United Nations 17 Sustainable Development Goals. The certification is based on established standards and targets in areas that include climate change, environment, social, economy and culture – and guarantees compliance and continuous improvement through a private, voluntary and independent certification system – which is evaluated on an annual basis.
A number of provincial and international special guests will speak to the significance of the Biosphere Certification and tourism sustainability, which will be a key component of our future planning, contribute greatly to a more sustainable tourism sector in this region, and aid us in rebuilding the post-COVID tourism economy.
We hope that you will join us on this important occasion!
When: Thursday, April 22 at 1:00pm PST to 2:30 PST
To Register CLICK HERE
For more information, email Kristi Denby at kristi@landwithoutlimits.com
Introducing Our New Team Members
Rehan Siddiqui joins the CCCTA team as the Targeted Regional Tourism Development Project Manager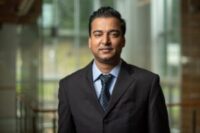 Rehan has a MA in Tourism Management from Royal Roads University, Canada with 14 years of strategic global expertise in the tourism industry through collaborating with innovative strategies and a wider network of scope of tourism development. A conscious traveler who loves to connect with the people, explore local traditions, and an environmentalist, he has travelled around the world for business and R&R. Most notably he has travelled to China ,Canada, Egypt, France, Hong Kong, India, Iraq, Jordan, Kuwait, Malaysia, Macau, Switzerland, Saudi Arabia, Singapore, Turkey, Thailand, U.A.E. During his free time he loves to do research, bike and explore new destinations.
Email: trtd@landwithoutlimits.com.
Hilary Irvine joins the CCCTMA team as the Brand & Project Manager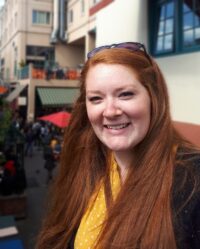 Hilary is from rural southern Ontario and has lived in central Ontario and Alberta, before landing in British Columbia in 2015. Hilary's experience ranges from front-line tourism work to Visitor Centre management to communications and project management. Hilary holds a degree in Biology from the University of Western Ontario, a certificate in Human Resources Management, and a certificate in Digital Media Skills.
Hilary joined the team in 2021 after five years in the north working in community development for municipal government. She takes every chance she can get to explore the Province, tenting at secluded campsites and paddling quiet lakes. Hilary is thrilled to join the Cariboo Chilcotin Coast team to support tourism stakeholders and discover all the gems the region has to offer.
Email: marketing@landwithoutlimits.com.
BUSINESS SUPPORT
PST Rebate for Capital Investments Opens to Support Business Recovery
Businesses can grow back bigger and stronger following the pandemic, with up to half-billion dollars in expected rebates available for purchases or leases of select machinery and equipment, including tools, furniture, computers, software and zero-emission vehicles.
Circuit Breaker Business Relief Grant
The Grant provides fully funded grants to hospitality and fitness businesses impacted by the March 30, 2021 Provincial Health Officer (PHO) orders.
Grants of $1,000 to $10,000 are available to hospitality and fitness businesses impacted by the March 30, 2021 PHO orders on gatherings and events and liquor and food serving premises.
Grants are available until June 4, 2021 or until funds are fully expended, whichever comes first.
MARKETING UPDATES
What are our plans for COVID-19 Recovery?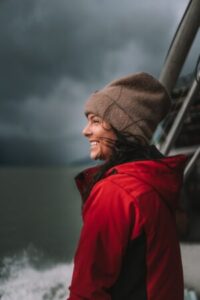 We recognize both the urgency for dedicated, large-scale marketing efforts to generate bookings to our businesses and the need for our businesses to be ready to take advantage of that increased attention to our region. We know that the marketplace is going to be both competitive and expensive; therefore incentive-driven campaigns along with highlighting our 'wide-open spaces' will be what sets us apart.
Upon a 'greenlight' on widespread travel from the Province of BC, we will be deploying a value-add incentive campaign intended to stimulate minimum 3+ night room bookings to businesses listed on LandWithoutLimits.com. We have also identified that our businesses need to be ready to compete stronger than ever in an increasingly digital-world and hyper-competitive domestic marketplace.
To take as much advantage as possible of these above efforts, we are encouraging all eligible business to do the following:
 Sign up for our Digital Competitiveness Program to receive free technical installations to enhance your digital and online presence and effectiveness.
 Make sure you are listed on landwithoutlimits.com and your information is fully updated.
Our regional marketing efforts are only as effective as what walks through the front doors of your businesses. For the foreseeable future, we will continue to prioritize business return and recovery in our campaigns and programs.
This monthly update is written by our Director of Marketing, Sydney Redpath. For any questions on Cariboo Chilcotin Coast regional marketing initiatives, please contact sydney@landwithoutlimits.com
Your Feedback On Our Efforts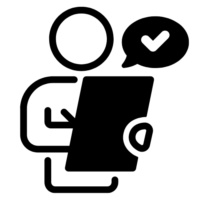 Our team was incredibly humbled to see and hear how our regional marketing efforts are being received by Cariboo Chilcotin Coast tourism businesses and communities. We know how important these large-scale regional efforts can be in driving traffic to your businesses and growing our reputation as a travel destination. However, none of it is possible without the participation, feedback and guidance from industry.
We conducted a survey with MRDT-eligible accommodators in the region to assess satisfaction with our 2020 marketing efforts. Highlights from the report summary linked below include:
 +13.5% increase in satisfaction with overall use of MRDT funds.
 +10.36% increase in satisfaction with building a compelling brand.
 +14.26% increase in satisfaction with providing referrals to business.
 +11.08% increase in satisfaction with our overall performance.
 +15% improvement in our net promoter score, from 58% to 74.4%.
Link: https://industry.landwithoutlimits.com/resources/uploads/2021/03/CCCTMA-MRDT-Stakeholder-Survey-2020-Summary-Report_210201Final.pdf
Our team also compiled a FAQ document following virtual presentations to MRDT-eligible businesses on how we marketed the region in 2019 and throughout COVID-19.
Link: https://industry.landwithoutlimits.com/resources/uploads/2021/03/2020-Marketing-MRDT-Collection-in-the-CCC-FAQs.pdf
EMERGENCY MANAGEMENT
Prescribed burn will reduce wildfire risk near Yunesit'in
YUNESIT'IN – The Yunesit'in Government in partnership with the BC Wildfire Service will be conducting a prescribed burn approximately seven kilometers west of the Yunesit'in community and approximately 25 kilometers southeast of Alexis Creek, on the south side of the Chilcotin River.
The prescribed burn is about 88 hectares in size. Burning may begin as early as April 13, 2021, and will continue periodically until April 30, 2021. Ignitions will proceed only if conditions are suitable to allow for quick smoke dissipation and low to moderate fire intensity.
Read more here.
Spring Freshet Updates
Snowpack remains high across much of the Cariboo Chilcotin Coast, with levels being higher than last year in most of the region. While snowpack is not the only factor in predicting possible flood events, tourism businesses should be aware that substantial flooding events are possible with the right combination of temperature and precipitation. You can find the March 2021 snowpack report here.
Please take some time to consider how your business may be affected by flooding events on waterways in your region, whether it be direct impact or business interruption caused by roadway closures or other effects.
• Go over your flood insurance and make sure you understand your coverage.
• Ensure you have up to date contacts for your staff, suppliers, contractors, and other business contacts.
• Update your evacuations plans and make sure you have a way to contact your customers in the event of a business interruption.
The River Forecast Centre issue advisories and warning for flooding events. Stay up to date with them to make sure you are aware of what is going on in your region. You can find their warning and advisory map here.
Evacuation Orders are issued by your local authority. Make sure you have contact information for your local emergency program, and sign up for updates if that is an option in your area. Evacuation orders, alerts and other information are collected by EmergencyInfoBC and are posted here. You can also find the PreparedBC Flood preparedness guide here.
UPCOMING WEBINARS
eLearningU-Program Webinars
LinkedIn Deep Dive
with Jennifer Darling
Thursday, April 15
LinkedIn Deep Dive with Jennifer Darling: LinkedIn is the single best source of leads on the planet. And it's FREE. LinkedIn Expert and Business Speaker Jennifer Darling shares the must–know keys to dramatically increase your organization's online visibility, dominate your industry, and create a consistent pipeline of prospects using LinkedIn. Your audience will learn how to:
• Transform their profiles to attract qualified decision makers
• Determine success strategies to create buzz and stand out from your competition
• Learn all the marketing and advertising opportunities that LinkedIn provides to tourism marketers
• Grow your network of referral partners and prospects Lead generation has never been as easy, effective, or quick. Once you and your team learn these inside secrets, you'll be proud and wowed by the results….
More Live Webinars CLICK HERE
More about eLearningU CLICK HERE