The staff of the CCCTA is a small team of individuals that all work together to achieve their tourism goals.
Amy Thacker – CEO
Amy has a passion for rural tourism and economic development. Since joining the Cariboo Chilcotin Coast, she has led destination management, including award-winning programs such as the Gold Rush Trail, Great Bear Rainforest and Cariboo Reputation Recovery collaboratives. A champion for rural Emergency Management, Amy serves on the provincial Tourism Emergency Management Committee, the BC Regional Tourism Secretariat, Destination BC's Tourism Marketing Committee, is a board member of BCDMOA and the Williams Lake Chamber of Commerce. Thacker believes the Cariboo Chilcotin Coast region holds untapped potential and unlimited opportunities for excellence.
Email: amy@landwithoutlimits.com
Frank Creasey – Chief Experience & Commercial Officer
Rodrigo Landim – Director of Marketing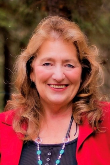 Patricia Gerhardi – Destination and Experience Manager
Patti brings over 25 years experience working in rural British Columbia, supporting local organizations with grant writing, media monitoring and other business support services. With a decade of working in the tourism industry, most recently as a Tourism Resiliency Advisor and a business owner herself, Patii brings a strong skillset to the team.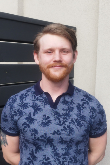 Soren Christensen – Destination and Experience Manager
Soren brings his experience as a project manager with a restoration company and is used to building productive partnerships. Soren comes to us from the Okanagan, where he's been working since he graduated with an Economics degree from the University of Saskatchewan in 2019.
Alison Duddy – Accessibility Program Advisor
Alison will be working to help our tourism sector become more accessible, and help operators learn about universal design, grow their businesses to appeal to the aging tourist population as well as those with disabilities. She works with Spinal Injury BC so she is a wealth of knowledge and experience, and brings a large network of accessibility professionals.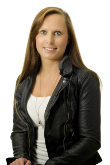 Julia Gentsch – Office Administrator and Executive Assistant
Julia joins us from Anahim Lake. She brings 15 years experience in the travel industry and office administration both in the Cariboo Chilcotin Coast and her native Germany. Her passion for travel around the globe, but especially for Canada, nature, and outdoor adventures brought her to Canada in summer 2020.  In her career she's been dedicated to connecting people to exciting experiences and the information they need. Out of the office she enjoys horseback riding, swimming, diving, hiking, photography, and ice skating.
Email: admin@landwithoutlimits.com
Lesley Chang – Travel Media & Travel Trade Lead
Lesley is a public relations professional with experience in media relations and marketing in the public, private and non-profit sectors. Most recently with tartanbond, she has BC experience with destination marketing organizations and global experience working with trade and journalists.
Email for travel trade traveltrade@landwithoutlimits.com
Email for travel media at media@landwithoutlimits.com
Jonny Bierman – Social Media Coordinator
After building a foundation of experience in destination marketing through an education in tourism management from Vancouver Island University, and time spent at industry leading DMO's, Jonny founded his own destination marketing business where he works with tourism products and destinations in content creation, digital and social media marketing, and various other consulting accessories. He is thrilled to have the opportunity to work with the Cariboo Chilcotin Coast Tourism in a part-time social media and content manager role so he can align stakeholder product and destination offerings with his experience to increase visitation and destination awareness.
Email: social@landwithoutlimits.com
Tim Milne – Great Bear Project
Tim has been Director of the Great Bear Project last five years for CCCT, which brings together DBC Co-op Marketing, Destination Development, and First Nations relations on the Central Coast. Tim has 25 years of working in communications, media, and television and has been a mountain guide, a boat captain, a national team snowboard coach, and a B.C. canoe and kayak team coach. He will be operating out of his office on Denny Island on the Central Coast.