The Cariboo Chilcotin Coast MRDT Marketing Committee will provide strategic advice on the priorities and direction of marketing in the Cariboo Chilcotin Coast region and is comprised of representatives nominated by the tourism industry MRDT collectors. A member of the Cariboo Chilcotin Coast Tourism Association board of directors and the CEO will also sit on this Committee.
We are pleased to congratulate the following tourism industry representatives for the successful nomination to represent their communities and tourism industry on the inaugural Cariboo Chilcotin Coast MRDT Marketing Committee: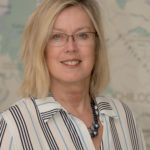 Area A – Heather Reimer of Tyax Tyax Lodge & Heliskiing
Heather Reimer has worked internationally in Sales, Marketing and Management for Destinations, Individual Properties, Travel Trade, and Resort Municipalities. This breadth of experience spanning more than 35 years, enables Heather to bring a unique and diversified eye towards the Tourism Industry. Most recently, she is Managing Director of Tyax Lodge & Heliskiing, in the South Chilcotin, and is eager to get to work to increase the exposure to more clients in this unique region which is the Cariboo Chilcotin Coast Region of BC.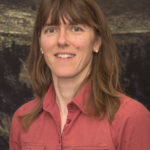 Area B – Manuela Betschart of Loon Bay Resort
Manuela Betschart manages their family owned Loon Bay Resort on Sheridan Lake for 14 years. She grew up in Switzerland, and worked as an elementary teacher before she moved to Canada in 2004. Ever since, she has been involved in tourism. Manuela chaired the Fishing Highway Tourist Assoc. for the past 6 years, sat on the board of BCLCA and the IEA for 4 years. Spending time with her family, doing sports, playing music, looking after their animals, and taking time for herself are important aspects of her life.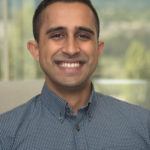 Area C – Dustin Patara of Days Inn 100 Mile House
A graduate of UBC, Dustin is the General Manager of the new Days Inn in 100 Mile House.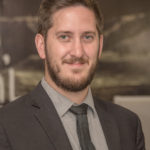 Area D – Andrew Cuthbertson of 108 Golf Resort
I starting working as a General Manager of the City Centre Inn Prince George at the age of 22 I ran this property for a year and a half. I then moved on to work as a Manager in training with Northland Property's. I traveled around BC working at many of their property's including Prince George Signature Sandman, Sandman inn and suits Kelowna, Castlegar, Quesnel, and Williams Lake. After a year's training I became the General Manager of the Sandman Suits Quesnel as well as the Sandman Suits Williams Lake. Then in March of 2017 I started as the General Manager of the 108 Golf Resort.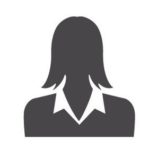 Area E – Peggy Zorn of Ecotours-BC
Peggy Zorn is a third generation western Canadian, having over 30 years of knowledge and experience in the tourism industry. Peggy, with her husband Gary, operates Ecotours-BC offering professional guide service with an excellent reputation for providing a quality wilderness outdoor experience. A sense of stewardship and regard for the waters and lands, and commitment to combining good management with maintenance and enhancement of the unique ecosystem and life it sustains with their "leave only footprints" philosophy, ensures it will be maintained for future generations.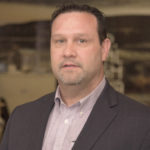 Area F – Sean Braid of Sandman Inn Williams Lake
Over 16 years in the industry, all with Northland Properties and the Sandman Hotel Group. Started as Sales Manager for one location and then moved into operations as General Manager for the Kelowna Sandman Hotel & Suites. Moved back into sales as the Regional Director of Sales for 16 properties across British Columbia. Transitioned back to operations as Executive General Manager and then Regional Director and Senior Team Leader for 18 properties across British Columbia. Currently Regional Vice President, British Columbia for 21 hotels.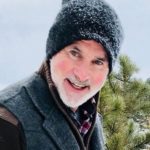 Area H – Donn Irwin of Retreat Wilderness Inn
Donn has owned and operated a tourism property on Nimpo Lake since 1979. He has been involved with the West Chilcotin Tourism Association for many years and enjoys building, designing, landscaping and many types of outdoor activities.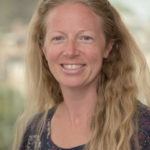 Area I – Jayme Kennedy of Bella Coola Mountain Lodge
Jayme Kennedy, with her husband Pete Kovanda, fell in love with the beauty of Bella Coola and instantly knew that they wanted to become a part of the community. The surroundings of Bella Coola look as though they were set to portray a backdrop of an enchanted story; it only takes one glance to see the attraction of this valley. Their vision to run a welcoming lodge nestled among these amazing views seemed like an optimal way to become part of this community.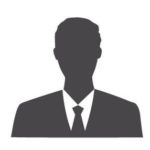 Board Liaison – James Douglas of Barkerville Historic Town & Park
James Douglas is the manager of Public Programming & Global Media Development at Barkerville Historic Town & Park. Douglas is also an award-winning producer, director, actor, manager, interpreter, dramaturge, writer, historian, and educator; specializes in historical interpretation, historical theatre, broadcast and independent media recording, communications, public relations, arts marketing, publishing, editing, and writing.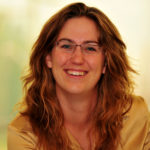 CEO – Amy Thacker
Managing the Cariboo Chilcotin Coast Tourism Association for the past 8 years, Thacker has a strong passion for rural tourism and economic development. Born and raised throughout British Columbia, Thacker has also lived and worked in Alberta and the Yukon Territory. With a strong agriculture and business background, Thacker holds a Bachelor of Science in Business Administration with majors in Project Management and Operations Management. Entering tourism as the Marketing Manager for Gold Country Communities Society, Thacker is experienced in the operational structures, business environment, trends and challenges facing our rural communities and stakeholders. She wrote and successfully implemented the Gold Country GeoTourism program, a first in British Columbia, before joining the CCCTA. Family, animals and all things outdoors are passions of this dedicated mother. Thacker believes the Cariboo Chilcotin Coast region holds untapped potential and unlimited opportunities for excellence.