The staff of the CCCTA is a small team of individuals that all work together to achieve their tourism goals. This team consists of: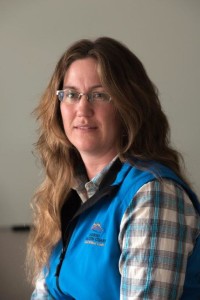 Amy Thacker-CEO.
Amy is in her eighth year as CEO, and her main responsibilities include, but are not limited to, managing all of the CCCTA's staff and contractors, overseeing the many destination development planning processes in the region, liaising with other agencies to ensure they consider the tourism industry at every turn, and regularly checking in on our stakeholders.
Email: amy@landwithoutlimits.com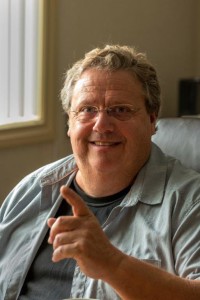 Geoff Moore-Travel Media.
When media is looking for a story, Geoff is the one to talk to. Spearheading the media communications side of the association, Geoff's responsibilities include talking with writers for blogs, tv shows, newspapers, and travel writers of all kinds on the legendary stories our region offers. His knowledge of the locals in our region has been built up over various careers which allowed him to get to know people, places and stories that seem endless.
Email: geoff@landwithoutlimits.com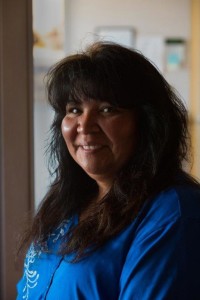 Beverly Evans-Travel Trade.
Beverly works with operators and wholesalers on developing the products, services, and routes that travellers want to explore in our region. Her responsibilities include working with operators who are currently "export ready", meaning they're ready for us to market their locations internationally, or to help operators get to that point. Beverly knows we live in a spectacular region with outstanding operators, and she knows how to communicate that to other overseas markets.
Email: beverly@landwithoutlimits.com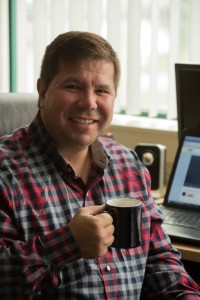 Jason Ryll-Digital Content Development.
Jason is the jack-of-all-trades in our communications and content development departments. Hyper-connected in his home community of Williams Lake Jason is a valuable resource in knowing who to talk to. His duties include distributing regular newsletters, content development for our websites, and is our MC for our annual tourism summit. With his broadcasting communications background and passion for tourism, his perspective and ability to see-through-the-eyes of the reader are incredibly valuable.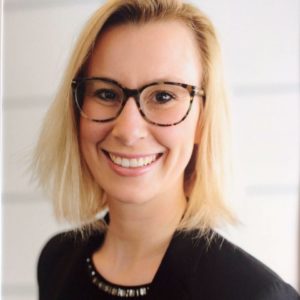 Mareike Moore – Marketing Sales & Admin
Mareike is originally from Germany and came to Canada 4 years ago. After earning two Bachelor degrees in Marketing and Media economics, she has worked in different marketing positions for Nestle in Germany and previously for BC Assessment in Williams Lake. Mareike fell in love with our region and spends a lot of time exploring, fishing, kayaking and taking pictures of wildlife. She is very excited to work for CCCTA and look forward to getting to know more about our region and its people.
Email: mareike@landwithoutlimits.com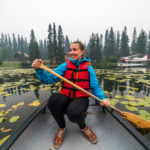 Kristi Denby – Digital Marketing & Destination Development
Kristi is an adventurer and global traveller with diverse experiences working in social research, Indigenous socio-economic engagement, marketing and social entrepreneurship. She joins us  after two years of working in the Peruvian Amazon leading projects in various social enterprises to improve their marketing, branding, communications and community engagement. Kristi has an undergraduate degree from TRU in International Business, a Master's in International Development and Environment Studies completed in Norway and experience travelling, working and studying in over 35 countries in the world. Now, she is excited to get out and explore the Cariboo Chilcotin Coast!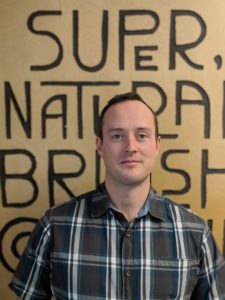 Josh Chafe – Emergency Preparedness Coordinator
Joshua worked in the adventure tourism and culinary industries for ten years, working in nineteen countries around the world. After transitioning into emergency response and planning, he worked with the BC ambulance service, search and rescue, and in industry. After a stint developing emergency response capacity for tourism ventures in Central America and Africa, he saw the need for better emergency preparedness in the tourism industry. He now runs the emergency program at the CCCTA, the first of its kind for tourism anywhere in Canada, where he helps tourism operators develop their emergency preparedness and business continuity plans and advocates for further integration of the tourism industry with emergency management structures and processes.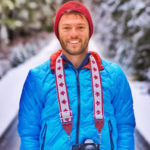 Jonny Bierman – Social Media Coordinator
After building a foundation of experience in destination marketing through an education in tourism management from Vancouver Island University, and time spent at industry leading DMO's, Jonny founded his own destination marketing business whereby he works with tourism products and destinations in content creation, digital and social media marketing, and various other consulting accessories. He is thrilled to have the opportunity to work with the Cariboo Chilcotin Coast Tourism Association in a part-time social media and content manager role so he can align stakeholder product and destination offerings with his experience to increase visitation and destination awareness.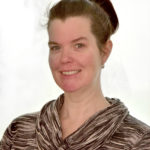 Jolene Lammers – Destination Development Coordinator
Jolene hails from the great white north. Born in Whitehorse, Yukon, there was lots of time spent outdoors. At the age of 13, her family moved to Vancouver and weekends were spent on the boat fishing, kayaking and touring around the Gulf Islands. Three years ago she moved from the coast to the Cariboo and has enjoyed geocaching and exploring the area with her family. Jolene's hobbies include drawing and painting. She is excited to bring her diverse skills and passion to the CCCTA to help bring tourism to BC.
Email: jolene@landwithoutlimits.com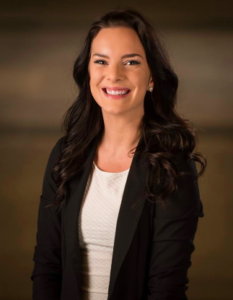 Sydney Redpath – Marketing Director & Executive Secretary
Sydney Redpath just graduated with a double major in Finance and Marketing from the University of Northern BC, and has forever considered BC to be one of the most beautiful places to work and call home. When she isn't pursuing her passions for marketing and entrepreneurship, Sydney can be found adventuring with her very spoiled dog, Bella. As Marketing Director & Executive Secretary, Sydney provides strategic direction for CCCTMA marketing efforts and administrative support to the new Marketing Committee and CEO to ensure all marketing priorities get the attention they deserve.
Email: sydney@landwithoutlimits.com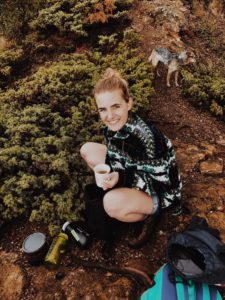 Kennedy Wiebe – Digital Literacy Coordinator
A born and raised Cariboo girl, Kennedy Wiebe has been a summer student with the CCCTA for the last two years. She has completed two years of a bachelor of commerce at the University of Saskatchewan and is now working with the CCCTA part time. She is also a part-time student at Thompson Rivers University working toward completing a bachelor of Social Work. She works as the Digital Literacy Coordinator, helping develop the digital presence of the Cariboo Chilcotin Coast. Her passion for the outdoors first bloomed as a small child growing up in Williams Lake and has not waned since.
Email: digital@landwithoutlimits.com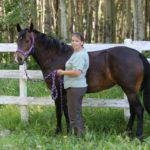 Angela Pfeiffer – First Nations Coordinator
Angela is originally from Alberta, although she became enchanted with BC's fabulous landscapes and decided to make it her home.  Her dedication to First Nation priorities began while working in Saskatchewan for the First Nations Agricultural Council. She is excited to bring that dedication with her to assist the First Nations communities develop their tourism ideas in Cariboo Chilcotin Coast Region. She looks forward to exploring the Cariboo Chilcotin Coast to see for herself the magnificent diversity the region has to offer.
Email: nations@landwithoutlimits.com