We are excited to announce that the 2019 Cariboo Chilcotin Coast Tourism Association Tourism Summit & AGM will be held in beautiful Barkerville Historic Town & Park November 1-3, 2019.
Billy Barker's legendary gold strike on Williams Creek triggered a multi-billion dollar industrial revolution that literally built a province. Today, the extraordinary historic town of Barkerville stands as a living testament to BC's golden beginnings.
Starting with an afternoon activity followed by a reception on Friday night, hosted by Barkerville Historic Town & Park, you get to meet and connect with other tourism professionals, government dignitaries and enjoy a fun evening of networking and catching up on the latest developments in the region and its businesses. Saturday and half of Sunday, there will be different presentations, breakout sessions and plenty of debate around how to promote our region and your business.
We want this event to be as relevant and useful for our stakeholders as possible, therefore we have created a short 2-question survey for you to fill out online. Please click on this link and let us know which topics you would like to see covered at the Tourism Summit & AGM. This is YOUR event and we want YOU to benefit!
Registration
To sign up for this event: click here
Donation
To donate an item or a gift card from your business: click here
And we encourage you to nominate your business (or your neighbour) for one of the prestigious regional awards:
Accommodation
If you have any questions about how to participate, please contact Mareike in the office at mareike@landwithoutlimits.com.
Sponsor Shout-Out
Thanks VERY much to the event sponsors who've already joined us at this point: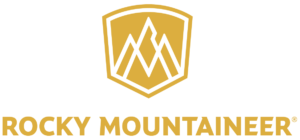 And thank you to these donors who've already recognized the value of participating in our event: